Top 15 Unique Eats
Posted on April 18, 2022 by Indiana's Cool North
From authentic Amish fare to world-class fine dining, discover some of the best eats Northern Indiana has to offer.
Tippecanoe Place – Dine like Indiana's famous Studebaker family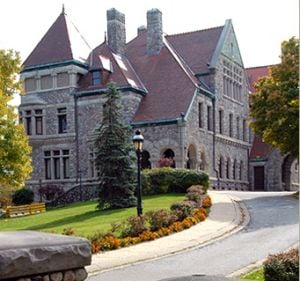 The Studebaker family loved to entertain dinner guests in style back in the late 1800s and early 1900s. Live the luxury and ambiance of the era for yourself when you dine at Tippecanoe Place. The Studebakers, known first as makers of sturdy wagons that were used in the Civil War and later as car manufacturers, lived in this mansion, built by Clem Studebaker in 1886. Today, you'll be treated to a casual dining experience with white tablecloth elegance at this premier landmark in the heart of South's Bend's Historic District.
The menu features longtime favorites with inventive twists, such as scallops risotto or New York strip steak with crispy shallots and whiskey peppercorn sauce. Don't miss the carved roast beef at Sunday brunch—a Tippecanoe Place tradition. After your meal, take a self-guided tour of the mansion's 40 rooms, brimming with fine antiques, 20 ornate fireplaces, and intricate hand-carved woodwork.