Top 5 Things to Do in Elkhart County
Posted on July 18, 2021 by Indiana's Cool North
Discover artsy vibes, scenic drives, and everything that keeps people coming back to Elkhart County again and again. Here, you'll get the best of both worlds—the unhurried pace of Amish life and vibrant urban energy. It's an eclectic blend of experiences that creates a unique atmosphere full of possibilities, and it's what we're all about in Indiana's Cool North. So how will you spend your time here? We've got a few ideas. Check out our top five things to do in Elkhart County.
Travel the Heritage Trail

How can you pass up a trail named one of America's "Most Scenic Drives"? Winding its way through seven communities—Bristol, Elkhart, Goshen, Middlebury, Nappanee, Shipshewana, and Wakarusa—the Heritage Trail is a picturesque loop that makes for a great starting point on your adventure through Elkhart County. Discover charming country scenes, welcoming small towns, area attractions, and much more. Plus, a free audio guide (get it here) gives you unique insights and fun facts to enrich your experience.
Make Time for Awesome Museums

We're really into RVs around here, so it's no surprise that we created the RV Hall of Fame and Museum. It's the only one of its kind and offers a look at travel and vacation trends over the last 100 years. Check out recreational vehicles owned by famous folks, like Mae West's 1931 Chevrolet Housecar and Charles Lindbergh's custom-built travel trailer. For more museum fun, the Hall of Heroes Museum will have you saying "Holy comic book history Batman!", and the Midwest Museum of American Art is home to the state's largest collection of Norman Rockwell lithographs.
Explore Gorgeous Gardens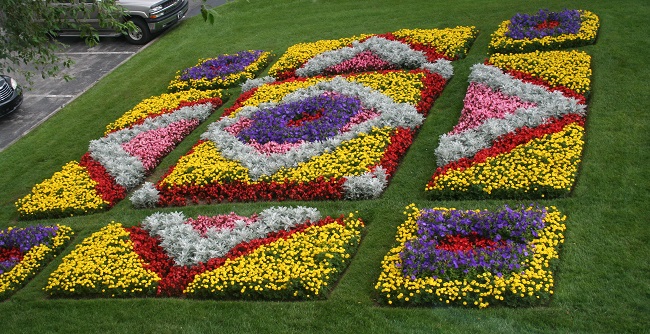 In addition to the iconic Quilt Gardens you'll see all around Elkhart County in the spring and summer, Linton's Enchanted Gardens and Wellfield Botanic Gardens are a must-see for any nature lover or hobby horticulturalist. Right out of the pages of a fairytale, Linton's is nine acres of imaginative gardens and family fun. Take a tour on the Enchanted Gardens Train, get hands on at the petting zoo, or search for buried treasure and the gem stone mine. Minutes from downtown Elkhart's RiverWalk, surround yourself with breathtaking greenery at Wellfield Botanic Gardens, with over 20 unique gardens like the Japanese Garden, the Waterfall Garden, and the Adventure Path.
Sip the Day Away

The fertile farmland of Elkhart County makes it the ideal spot for cool breweries and beautiful wineries. Create your own tasting tour with a visit to:
Goshen Brewing Co.: A local favorite in the heart of up-and-coming Goshen with a delicious farm-to-table menu.
Iechyd da Brewery: Raise a glass to Welsh tradition at this popular pub on Elkhart's Main Street.
Fruit Hills Winery: Sample flavorful fruit wines with sweeping orchard views at this farm that's been in the family since 1852.
Still thirsty? Discover more breweries and wineries in Indiana's Cool North.
Indulge in a Little Retail Therapy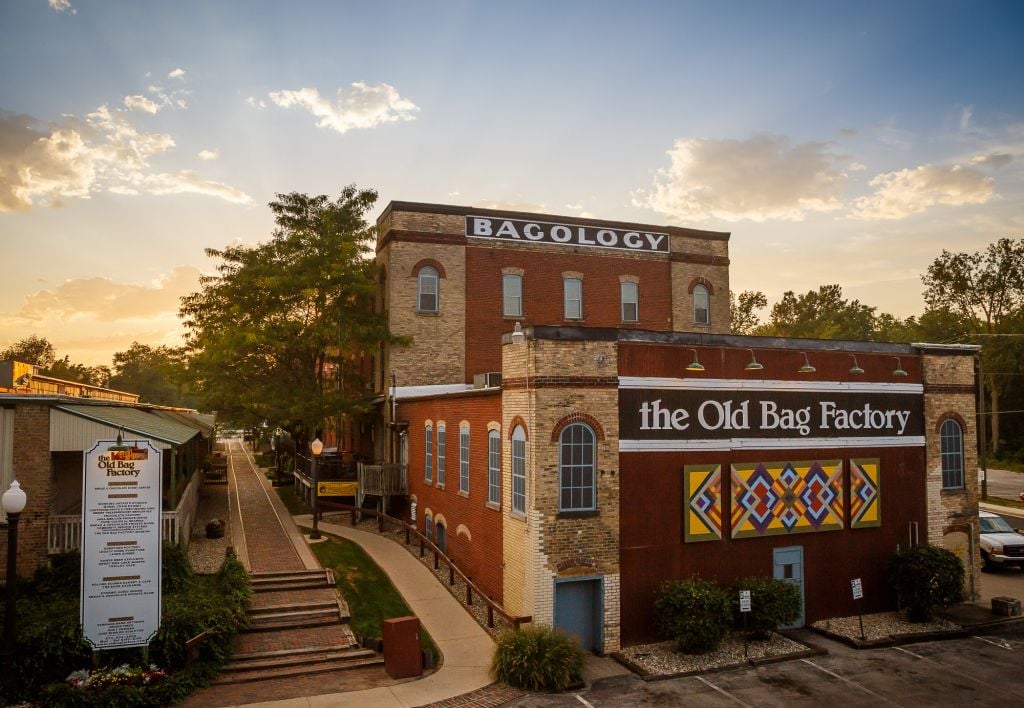 There are fantastic opportunities to shop all along the Heritage Trail. From downtowns lined with shops, to back roads dotted with artisan enclaves, you won't have to go too far to get your shopping fix. Check out the Wakarusa Dime Store for over 450 varieties old-school candy, sweets, and sodas to fuel your day of discovery (just don't tell your dentist). Make your next stop Nappanee and check out The Barns at Nappanee (Home of Amish Acres) or  Coppes Commons.  It's the perfect place to shop for quilts and other authentic Amish goods. Looking for handcrafted furniture, fresh herbs and a cup of coffee? Of course you are! Head to the Middlebury Mercantile for all of that, then check out the Old Bag Factory in Goshen—an awesome space where you can find a little bit of everything.
There is so much to offer in Elkhart County that we had a hard time choosing just five highlights. Explore even more things to see and do in Elkhart County and around Indiana's Cool North here.