The voting has ended.  Congratulations to Iechyd Da Brewing Company for being voted Indiana's Cool North's Best Seasonal Beer with their Breakfast Cookies Milk Stout. Breakfast Cookies really does taste like dipping a chocolate chip cookie into a cup of coffee…a great beer for morning or dessert or whenever!
The Winner:   
Iechyd Da Brewing Company, Elkhart
317 N. Main St. Elkhart
iechyddabrewingcompany.com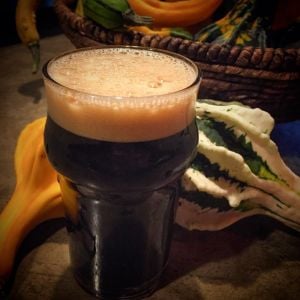 Featured Beer: Breakfast Cookies Milk Stout.  What started as a one-off beer based on a funny story has become a flagship fall/winter seasonal! Full of vanilla, cacao nibs and dark roasted grains and lactose for extra body, Breakfast Cookies really does taste like dipping a chocolate chip cookie into a cup of coffee…a great beer for morning or dessert or whenever!
Iechyd Da is a northern Indiana brewpub established in 2012, offering handcrafted ales, lagers, pizzas, soups, salads and soda. A cozy 75-seat pub with 10 rotating taps and communal tables will have you meeting new friends and toasting memories before you know it. 21+ only.
The contest…
The Beer Wars battle took place in Northern Indiana, but it's all in friendly fun as Indiana's Cool North Beer Wars took center stage in an exciting new competition. Best of all, you helped determine the winner! Owners of craft breweries throughout the region are passionate about their frothy product and are excited to put their best brews forward. These brewers are a friendly, cohesive lot, sharing a love for their craft and a respect for each other.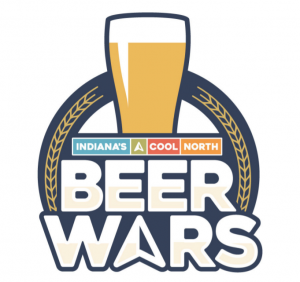 Breweries from the Northern Indiana counties of Porter, LaPorte, St. Joseph, and Elkhart were invited to enter their best fall brew to vie for the title of Best Seasonal Beer. The competition, sponsored by the Northern Indiana Tourism Development Commission (NITDC) and member chambers of commerce and businesses, is similar to past regional competitions where area residents voted and crowned local businesses for Best Burger, Best Pizza, Best Taco, and Best Breakfast. Everyone had a blast – both those businesses that competed and their loyal customers who voted!
Voting took place from October 26 to November 4, and Iechyd da was voted the winner.
Other Participating Breweries 
LaPorte County
Burn 'Em Brewing, Michigan City
718 Fryer Rd; Michigan City
burnembrewing.com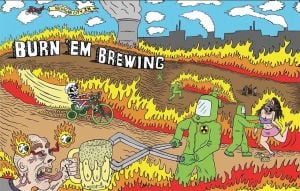 Featured Beer:  Red Zeppelin: 6.5% English-style Red Ale
Burn 'Em Brewing was established in February 2013. We are striving to bring our creativity in the way we brew and what we brew with, along with our never-ending passion of the brewing industry to produce the finest and most unique brews in our region. Comforting the disturbed and disturbing the comfortable.
Zorn Brew Works Co., Michigan City
605 East Ninth Street, Michigan City
zornbrewworks.com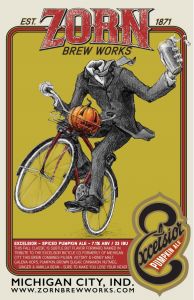 Featured Beer: Excelsior Pumpkin Ale
The legacy began in 1871, when Bavarian immigrant Philip Zorn Jr., the son of a brewer, migrated to Michigan City to start his own brewing venture. After managing Busch & Brandt brewery in Chicago for over 20 years, he settled at the corner of 9th and York streets, where the P.H. Zorn Brewing Company used a spring-fed well to produce up to 15,000 barrels of beer a year. These included iconic brands such as Golden Grain, Grain State and Pilsenzorn under the slogan "It's good for you." Even during Prohibition, the Zorn name survived by using the facility to produce the soft drink Zoro, marketed as a "temperance beverage." As the brewery was passed down to Philip's son, Ron, the name was changed to the Dunes Brewery, before eventually closing its doors in 1938.
In 2017 after 79 years idle, brewing operations resumed with Zorn Brew Works. The taproom occupies the former carriage house on the grounds of the historic brewery.  Michigan city's oldest brewery is now its newest!
Elkhart County
Ruhe 152, Nappanee
152 Market Street, Nappanee
ruhe152.com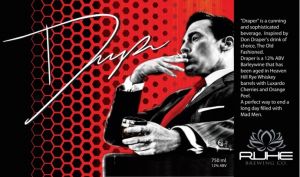 Featured Beer: "Draper" is a barrel aged barleywine. Its themed after the show Mad Men. The main character, Don Draper is often seen drinking an Old Fashioned. This is an Old Fashioned inspired barleywine. Its aged in Heaven Hill Rye Whiskey barrel on Luxardo cherries and orange peel.
Ruhe 152 history: Ruhe opened its doors in June of 2019 with an eclectic food menu and a dozen beers. We took over the former Tap and Dine building and apartments on the 2nd floor and transformed it into a modern, relaxing, fun restaurant and brewery. Ruhe has a wide variety of beer styles on tap at all times with most of them constantly rotating. We are also a craft distiller and will begin making our own spirits in the coming months.
Wedgewood Brewing Company, Middlebury
106 South Main Street, Middlebury
wedgewoodbrewing.business.site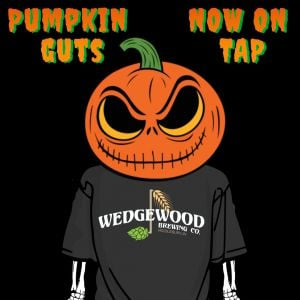 Featured Beer: Pumpkin Guts Ale – ABV 6.6 IBU 26 Fall, spices, and everything pumpkin! Easy drinking pumpkin ale with subtle notes of pumpkin and spices.
Wedgewood Brewing Company established in 2016.  Craft Beer. Munchies. Rock N' Roll. Brewery and tap house serving brews and cranking tunes in downtown Middlebury, Indiana.
Porter County
Chesterton Brewery
1050 Broadway Suite 36, Chesterton
chestertonbrewery.com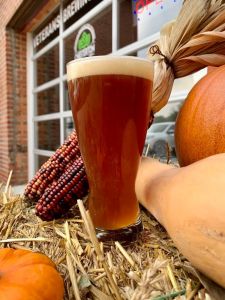 Featured Beer: Oktoberfest
A Veteran-owned brewery giving back to veterans and local heroes with every pour of custom-crafted micro-brews. A place where you can feel comfortable to have great food, drinks, and watch your favorite sports teams with friends, family, and our veteran hero's.
Four Fathers Brewing, Valparaiso
3705 Bowman Dr, Suite B, Valparaiso
fourfathersbrewing.com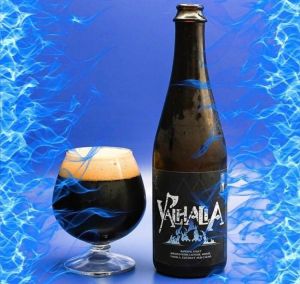 Featured Beer: Valhalla.  Valhalla is a variant of Viking Funeral. Released in October every year, this imperial stout is chock full of honey, coconut, vanilla, and cacao. It's thick, chewy, and perfect for a fall night.
The name was born of the owners' love for our country and in tribute to the four main ingredients in beer—water, hops, yeast, and malt. They are known for creating a constantly revolving list of unique beers to serve while supporting and honoring those who serve.
Ironwood Brewing Co., Valparaiso
6 Roosevelt Rd., Valparaiso
Ironwoodbrewing.beer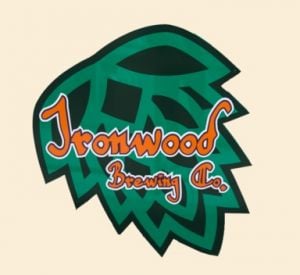 Featured Beer: Henry Baker Brown. The Henry Baker Brown is a type of Düsseldorf Altbier.
Beer best described as "true-to-style" with an occasional twist. The beers are all generally malt-forward but balanced with a nice variety of hops. Local ingredients used in the brewing process include Indiana malted barley and corn, honey, and hops.
St. Joseph County
Bare Hands Brewery, Granger
12804 Sandy Ct., Granger
barehandsbrewery.com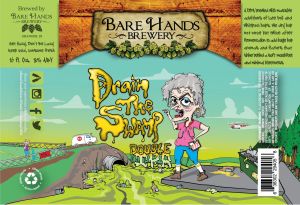 Featured Beer:   Drain the swamp. A DIPA brewed with massive additions of late boil and whirlpool hops. We dry hop not once but twice after fermentation to add huge hop aromas and flavors that shine behind a soft mouthfeel and minimal bitterness.
Bare Hands Brewery opened in December, 2011 with one simple mission: Handcrafting small batches of incredible beer with the highest quality ingredients. Owned and operated by South Bend native Chris Gerard, all brewing at Bare Hands is done on site in the Granger (South Bend suburb) brewery. Beer is available on 10 rotating taps in the brewpub and limited distribution in Indiana.
Crooked Ewe Brewery & Ale House, South Bend
1047 Lincoln Way E, South Bend
crookedewe.com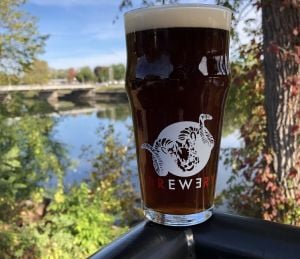 Featured Beer: GLASGOW BUTCHER SCOTCH ALE – 6.2% ABV, 26 IBU
Brewed for our malt lovers, Glasgow Butcher Scotch Ale is one of our most popular ales this time of the year. Made with caramel malt and perfectly balanced with golding hops, Glasgow Butcher has hints of dark fruit and fresh baked bread, which will make anyone happy this time of the year. In 2016, it won the Bronze medal in the 2016 World Beer Cup in the Scotch Ale category.
Brewery opened in June of 2015, Crooked Ewe focuses on quality made ales and gastropub fare along the scenic St Joseph River in South Bend, Indiana. Serving lunch and dinner daily with a full menu designed to pair perfectly with the ales we make on our 10 barrel brew system, Crooked Ewe works hard to bring a unique eating and drinking experience.
Evil Czech Brewing and Public House, Mishawaka
3703 N. Main Street, Mishawaka
evilczech.com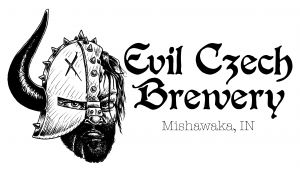 Featured Beer: Hills-N-Hollers 7% ABV. This ale can also be described as an American Brown Ale but more sweet than one would think. KY Commons use a healthy amount of corn, similar to that of a Bourbon Mash. Sweet body with hints of corn sweetness and light roast/caramel malt flavors – medium to full mouth feel, lightly bitter and balanced
Evil Czech Brewery was founded by George Pesek in Culver, Indiana in 2012 and later moved to its Mishawaka location in 2014. Our owner brought the same philosophy he's employed throughout his career as a chef and restaurateur; use only the highest quality ingredients, surround yourself with people who are as passionate about your product as you are, improve your technique each and every day, and give your customers what they want! The result is a line of fantastic hand-crafted brews that will match any mood you're in, and enhance any occasion you're celebrating. We don't just work here…we love beer and the art of brewing as much as you do, and sincerely hope you enjoy our beers as much as we enjoy them. At Evil Czech Brewery, we believe life is too short to drink bad beer, but there's always time for Evil Beer!
South Bend Brew Werks, South Bend
216 S Michigan St, South Bend
southbendbrewwerks.com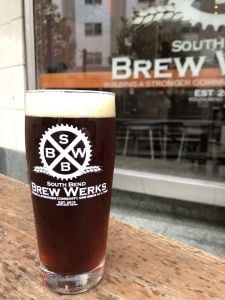 Featured Beer: Crimson & Cream Red IPA is deep ruby red in color, brewed with lactose and a fruity combination of Cascade, Amarillo & Simcoe hops. That bright hop character is balanced with mild sweetness and maltiness.
SBBW is a family owned and operated small batch brewery located in the heart of downtown South Bend. All our beer is brewed in the basement under the taproom. Seven days a week we are pouring out of 20 taps and cooking fresh food. On Sundays we serve brunch and sell you beer-to-go.
At South Bend Brew Werks, we believe brew pubs are communal spaces where one should be able to do far more than grab a drink or a bite to eat.
You'll find tasteful beers that offer both spot-on production of various styles as well as inventive brews that invite you to experiment. Plus knowledgeable staff that make it easy for you to become a connoisseur.
Studebaker Brewing Company
Tippecanoe Place Restaurant
620 W Washington St, South Bend
studebakerbrewingco.com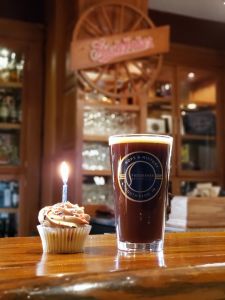 Featured Beer: 9%ABV Imperial Birthday Cake Stout to celebrate our 1 year Anniversary. It is available as both a standard 12 oz. pour or a Nitrogenated version.
Studebaker Brewing was founded in 2018. Residing inside the 24,000 sq. ft. Studebaker Mansion alongside Tippecanoe Place we are continuing their legacy of the art of manufacturing with the addition of our own craft brewery. While leaning on tradition but also looking toward the future we will be brewing styles to please both the purist and the adventurist. Let your curiosity guide you and come see what we're all about!
Learn more about the craft brew scene in Indiana's Cool North:
• To see more about the regions best beers, click here.
• To follow an outdoor guide to Sails, Suds, and Trails, click here.
• For a brewery tour in Indiana's Cool North, click here.
See the winners from past food wars:
• For the Best Burger in Indiana's Cool North, click here.
• For the Best Pizza, click here
• For the Taco Wars Winner, click here
• For the Breakfast Champion, click here